I
n this blog, I am performing the steps one should follow to publish your PowerApps to the Teams App Store.
Let's get started-
Step-1:
From the PowerApps portal, Click Apps in the app bar. 
Step-2:
To the right of your app name, Click the menu then select Add to Teams.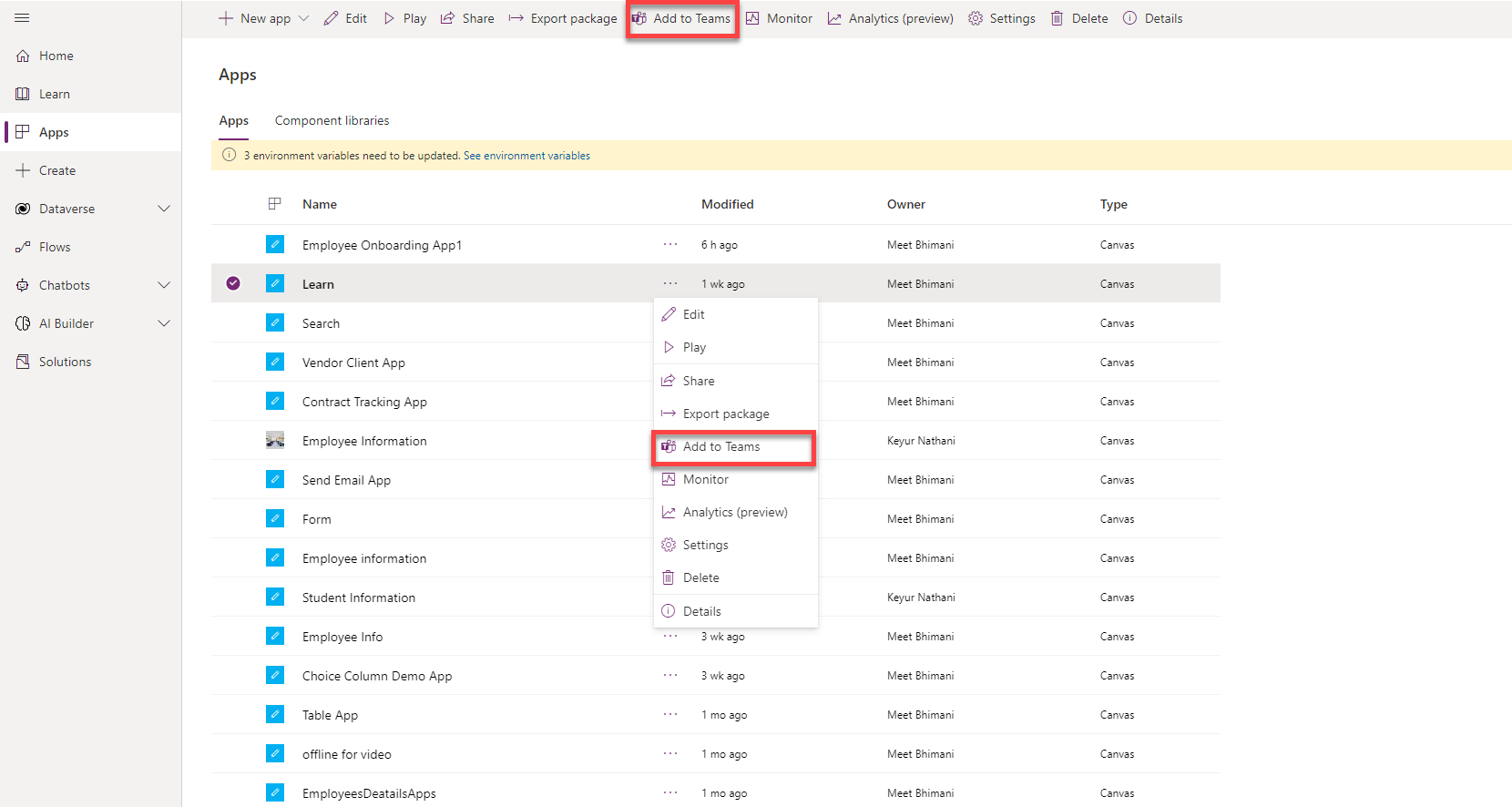 Step-3:
In the Add to Teams pane, click Add to Teams. 
Note: you may want to first click Edit details to add a short description, so your users know what's expected when using this app. You can also expand Advanced settings to add further information. For example, you can include a link to instructions if you'd like.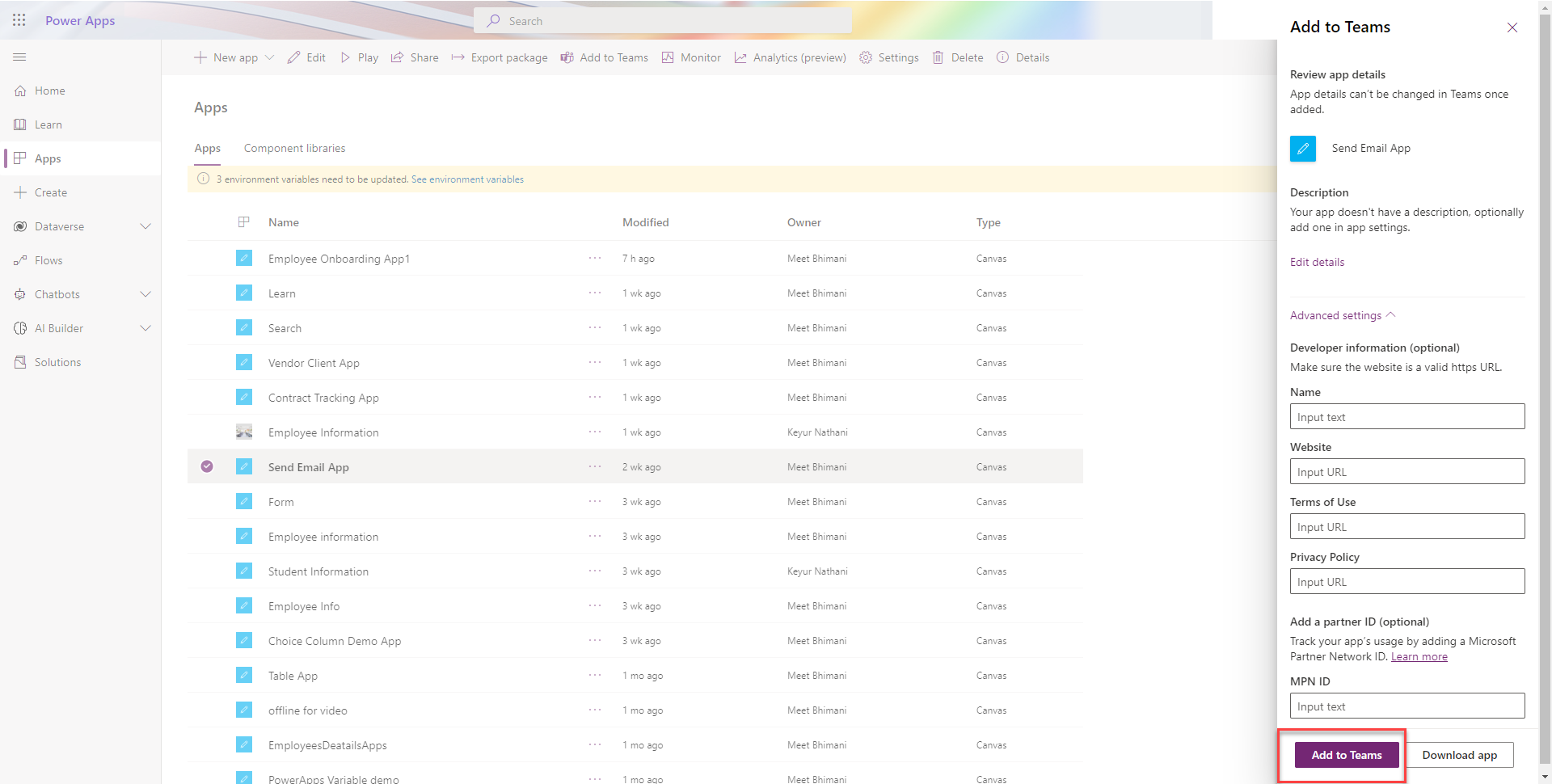 Step-4:
Power Apps will open Teams. Your browser may request access to open in the desktop app. If you prefer that, allow it. If not, click Cancel then click Use the web app instead.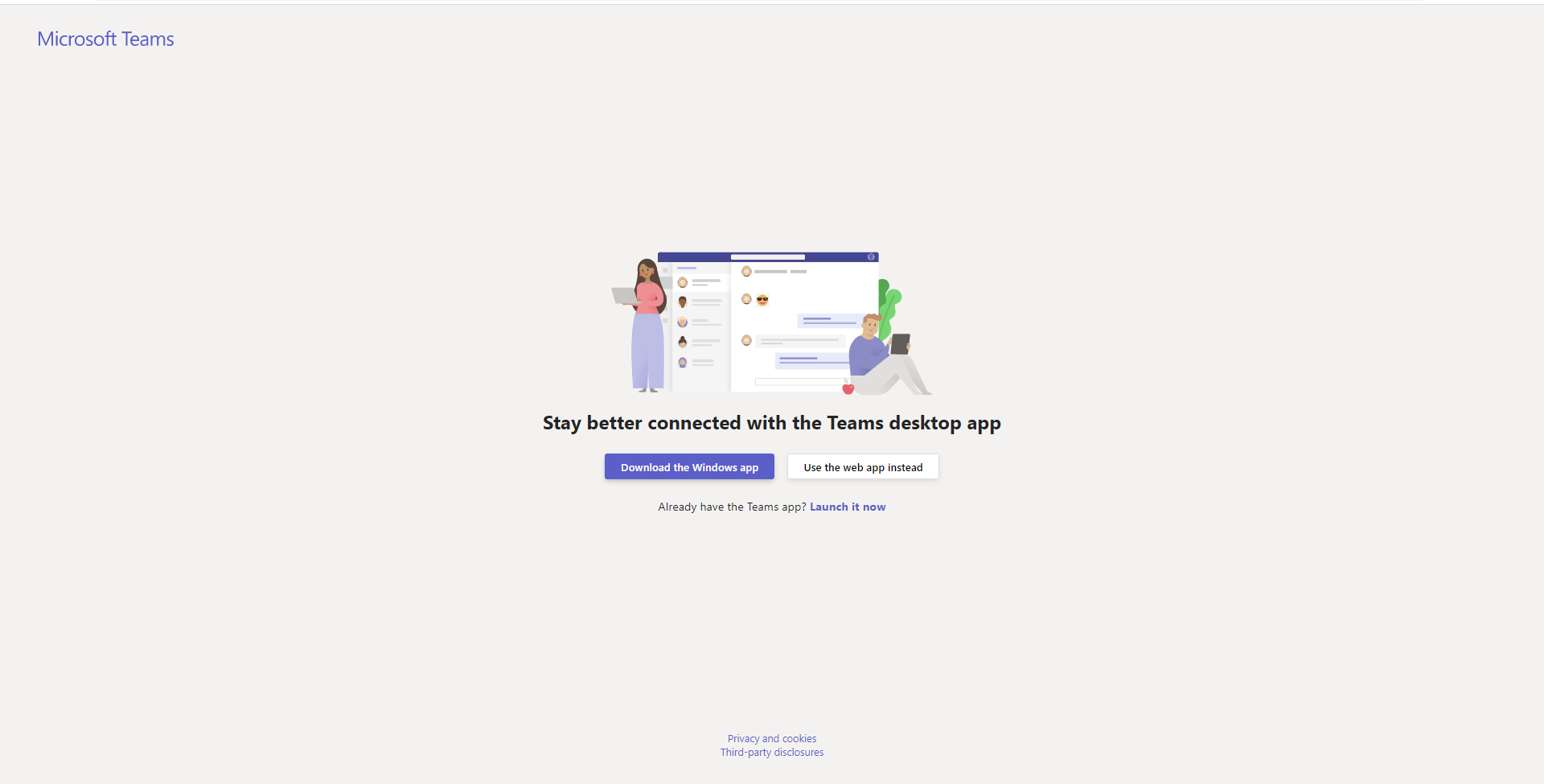 Step-5:
Once Teams opens to the app details page, click Add.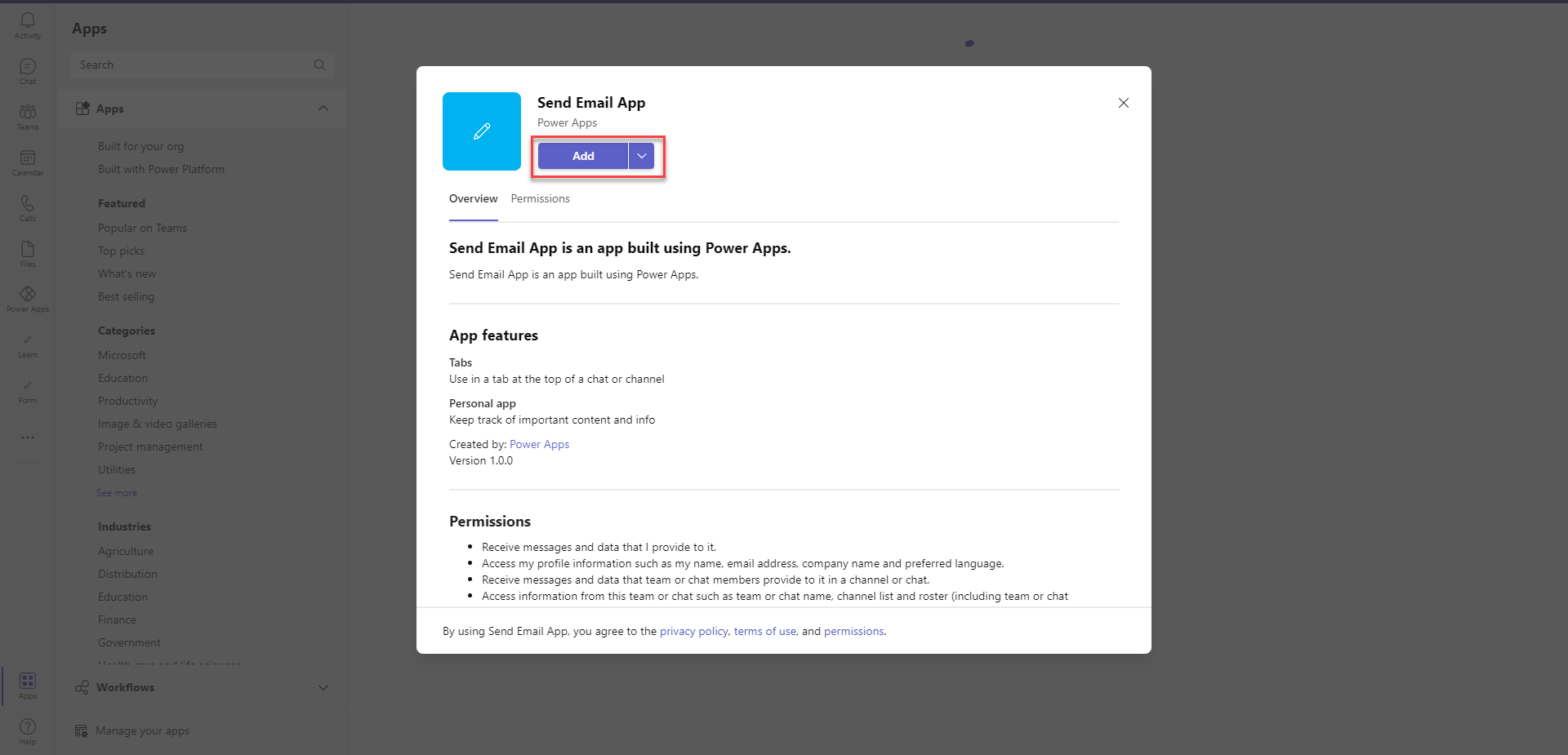 Step-6:
The app opens from the Teams app bar.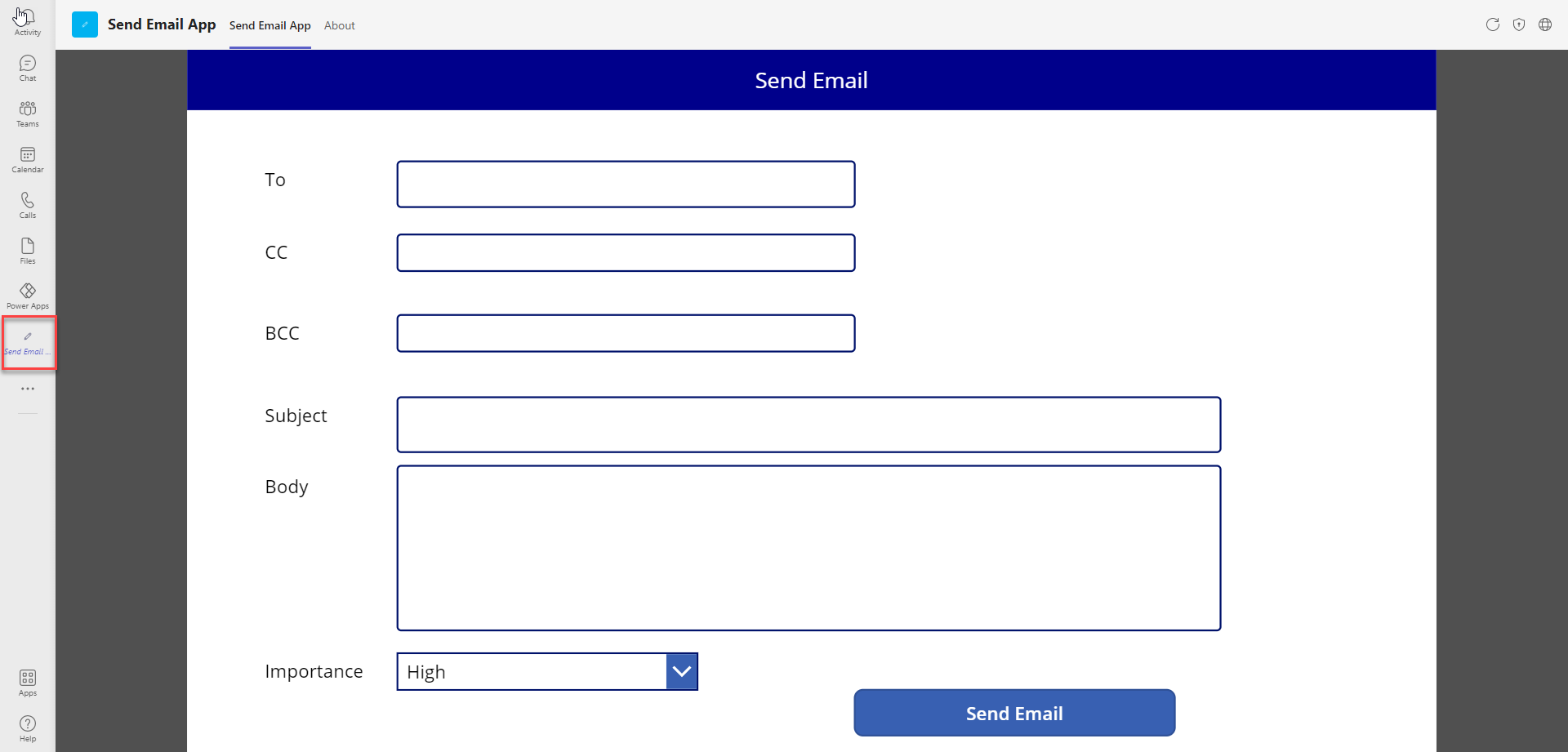 Step-7:
Right-click the app icon to pin it to stay.